Upcoming Event Schedule
June
Sat 3 Point Race - Sportsman Showdown Presented by Betts Garage - Bake Sale
Sat 10 Point Race - Mason Dixon Series - Chinese Auction - Father's Day
Wed 14 Open Practice 6-9pm
Sat 24 Point Race
Warm-ups will be at 6pm - Racing at 7pm on Race Nights
Racer's Auxiliary
Our Racer's Auxiliary has been hard at work planning special nights at Airport! Please mark these dates in your calendar! Proceeds from each event go to the driver's points fund.
Membership Process

Just click on the MEMBERSHIP button at the left and follow instruction to fill in online and print it out. You will, however, still need to sign the form .

If you are under the age of 18, you must send in a copy of your birth certificate of drivers license as proof of age. This is a BMMRC

requirement per the BMMRC By-Laws Racing Rules and Regulations.

Reminder to Individual Lifetime Members: If you are planning on being a driver, you must pay the driver upgrade fee of $10.00

Points/Work Detail Fee

Drivers, or an alternate, must perform work of at least ten (10) cumulative hours prior to the first scheduled season Point Race in order to be eligible for any awarded points. Work detail credit goes to the driver. The driver has the option of performing the work or paying a fee of $100 in lieu of work prior to the first scheduled season Point Race.

Driver's - don't forget to sign the Work Detail sheet to get credit towards Points

Car Registration Fee

Payable with annual dues. This fee is for Club car registration and must be paid by each Club member registering a car.

All registered cars must have been inspected and competed or attempted to compete in at least three (3) point races during the registration year in order to retain its registered Club number for the following year.

Pit Spots

Pit spots will be taken starting January 1st. A car owner/driver may prepay the yearly pit space fee in order to

maintain the same pit space from year to year. The assigned car must have been signed in to at least 50%

of the scheduled previous year's races. Questions or availability contact Barbara Sparks
Track Promoter
We at Airport Speedway are pleased to announce that Ava Bellinger is officially our Track Promoter. Ava will be looking for sponsors for our
2023 special races, if you would like to add your name or business as she promotes these races - please reach out to Ava at the email address:
airportpromoter@yahoo.com

 
2023 Race Schedule Revised is now online

2023 BMMRC Procedures/Rulebook Change Highlights
2023 BMMRC Rules and Regulations

                   
---
---
This website and Airport Speedway Facebook page are the only official sites to be used for information purposes. Please also be aware that there are other Facebook groups/sites are using our name in any combination is unauthorized, because of this we take no responsibility nor are we associated with these unauthorized sites.
If you are identified making written comments detrimental to the Club or track on the internet, i.e. Social Media, you will be subject to disciplinary action.
---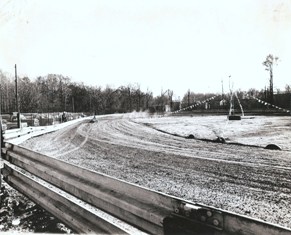 Remember When Slideshow
Remember When Part II Slideshow
Physical Address:
2412 Speedway Drive
New Castle, DE 19720
Mailing Address:
P.O. Box 10246
Wilmington, DE 19850
Track Hotline:
302-328-8302
Family Fun Atmosphere
No Alcoholic Beverages Permitted
No Pets Permitted
Pit Admission  
Members - $20
Non-Members - $30
Rentals per Night
Transponders - $20
Raceiver - - $10
Open Practice
Car/Driver - $25
Pits $10
Quick Links:
Admission Fees
Feature Pay Schedule
Rule Change Proposal PDF
Rule Change Proposal Fill In
Speedway Directions Mapquest
1099 Visiting Car Owner Form
1099 Visiting Driver Form
BMMRC Officers
Andrew Capparell - President
Barbara Sparks - Secretary
Sandy Stumpf-Rineer - Treasurer
Board of Directors
Andrew Capparell
Donald Bouchelle
Angelo Mercado
Matt Pfahler
Joe Smith
Jeff Tank
Daniel Visalli