---
This website and Airport Speedway Facebook page are the only official sites to be used for information purposes. Please also be aware that there are other Facebook groups/sites are using our name in any combination is unauthorized, because of this we take no responsibility nor are we associated with these unauthorized sites.
If you are identified making written comments detrimental to the Club or track on the internet, i.e. Social Media, you will be subject to disciplinary action.
---
---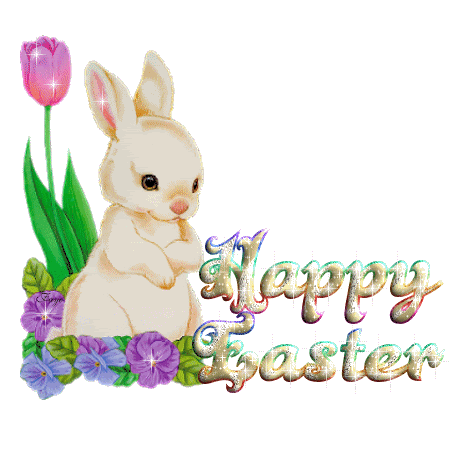 ---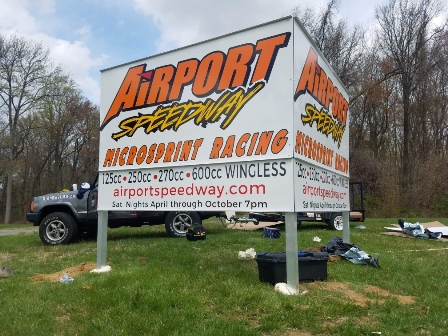 OUT with old - IN with the NEW!
Look for our new 2019 Front Sign when you arrive at Airport !!
---
Upcoming Events
April
27 - Season Opener Point Race - Warm ups @ 6pm, Heats @ 7pm
"This year, Byron Motorsports, partnered with their sponsor Independence Wealth Services of Hockessin, De will be sponsoring the 250cc class in support for suicide prevention.
Please join us in supporting this cause by coming out to the races. We hope to see everyone there!
Donations will be accepted and all those collected will be donated to help support suicide prevention.
There will be an added payout to the 250cc drivers.
Annual Scout Night with packs 960, 660 and 30 will be in the stands. Admission will be free for scouts in uniform and $3 per parent that's in attendance with them.
Last but not least we have a special appearance by the mini late model racers.
---
Membership Application Form
Memberships will be taken starting January 1st. Just click on the MEMBERSHIP button at the left and 
follow instructions. You will be able to fill out the form on your computer and print it out.
You will, however, still need to sign the form and send it to the Club P.O. Box along
Any membership renewal or fee not paid by April 15th will be charged an additional $5.00 late fee.
If you are under the age of 18, you must send in a copy of your birth certificate or 
driver's license as proof of age.

 This is a BMMRC requirement per the BMMRC By-Laws 

Racing Rules and Regulations.
Reminder to Individual Lifetime Members: If you are planning on being a driver, you must pay the drivers upgrade fee of $10.00.
Payable with annual dues.

  

This fee is for Club car registration and must be paid by each Club member registering a car.

 
All registered cars must have been inspected and competed or attempted to compete in at least three (3) point races during the registration year in order to retain its registered Club number for the following year.
All car number re-registrations must be completed before April 1st to assure retention 

of a previously registered 
Drivers, or an alternate, must perform work of at least ten (10) cumulative hours prior to the first scheduled season Point Race
in order to be eligible for any awarded points. Work detail credit goes to the driver. The driver has the option of performing
the work or paying a fee of $200 in lieu of work prior to the first scheduled season Point Race.
Pit spots will be taken starting January 1st. A car owner/driver may prepay the yearly pit space fee in order to 
maintain the same pit space

 from year to year.

  

The assigned car must have been signed in to at least 50% 
of the scheduled previous year's races and have fee paid prior to April 1st. Questions or availability contact Barbara Sparks
Anyone with a push vehicle at the Speedway must pay a fee of $25.00 yearly.  A sticker will be placed on the push vehicle
as proof of being registered.  See Sandy at sign-in booth or any Safety inspector at the track to fill the form out and receive the sticker.
Must be at least 16 years old to dive them in the pits.
If you are a visiting driver planning on racing at Airport Speedway this season, you must fill out the form for the 1099-Misc.
These are for cars not registered with B.M.M.R.C .  All drivers are to use the visiting driver form if you are not the car owner, 
drivers that have a ride with a car owner use the 1099 Car Owner form ALSO.  Please complete the on-line form and print it out, 
then take the form to the Sign-in window the first time you plan on racing. 
If you are under the age of 18, you must bring a copy of your birth certificate or drivers license as proof of age.  This is a
BMMRC requirement per the BMMRC By-Laws Racing Rules and Regulations.
---
2019 Rule Change Highlights
Article III Section 3C Page: 2
Change Work Detail Fee to:
$200 in lieu of work
Section: One Rule: Item 2 Page: 8
Those drivers' ages 10 turning 14 with no driving experience will be in the Junior 125cc class
Change to:
Those drivers' ages 10 thru 16 with no driving experience will be in the Junior 125cc class
Section: Two Rule: Item 8 Page: 10
All cars entering the track for all race events must have the appropriate Race Receiver.
Change to:
All cars entering the track for all race events must have the appropriate working Race Receiver. If not equipped with one, car will not be scored and sent to infield.
Section: Five Rule:14 Page: 17
All features re-starts after the first completed and recorded green flag lap, will be lined up by the flagman's signal, and will be double file, up to lap 10.
Add:
If caution occurs on the same lap within (more than 2) the first 10 laps, the restart will go single file.
Section: Eight Rule: 14 Page: 24
Cars using a tail fuel tank must have an acceptable, reinforced, bumper installation or a fuel bladder
Add::
Rear bumper hoop recommended
Section: Nine Rule: 1(a) Page: 27
All cars finishing a race
Change to:
"Top 5 Finishing cars"
---
---
Airport Speedway would like to offer you the opportunity to be part of the racing experience by sponsoring a night of racing in the upcoming season set to begin in April of 2019. As part of the sponsorship relationship you will receive the opportunity to

advertise at one of America's fastest growing spectator sports. Auto racing has always been a positive venue to reach potential consumers with various products from household cleaners to auto parts and supplies.

With a wide range of people attending each event there are opportunities to reach a very diverse group of people.

Airport Speedway has been offering some of the best racing entertainment for over 50 years.

The track offers four weekly classes that average over twenty cars per class each night.

The track is very fan friendly and offers affordable entry fees and children under six are free.

The Airport Speedway is a 1/8-clay oval racetrack, and is always in good race condition.

This is always an exciting night to treat family, friends, and business associates to a great night out.

We have a great concession stand located right by the grandstands for our fans

Be part of one of this country's fastest growing spectator sports.

We invite you to share any ideas you may have on how we could better help and promote your company. These are just some ideas to help you see the opportunities out there.

We welcome your suggestions and hope to be able to help each other reach both our goals.

Auto racing is one of the fastest growing sports in the country and we would like to give you the opportunity to benefit from the many opportunities to promote your company. We are confident

in the fact that we can together help each other reach our goals in our separate areas of interest.

We invite you to join us in this up coming racing season and be part of all the excitement.

We hope you would take advantage of this opportunity to advertise your product at

Airport Speedway.

Feel free to download your copy of our Sponsorship/Advertisement form today!

---
---
Rained Out
Airport Speedway uses RainedOut and delivers alerts when needed directly to your mobile phone as SMS text messages or email. If you would like to be notified by SMS or email on events or cancellations, click Rained Out and follow the instructions to sign up.
---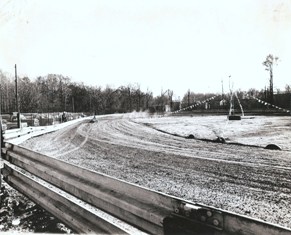 Remember When Slideshow
Remember When Part II Slideshow