---
Sept 26 - Jr 125, 250 Sportsman, 600 Wingless, 270 Open - Members Memorial - Warm-ups @ 5pm, Heats @ 6pm

Pumpkin Race - Trick or Treat
We will display race cars on the track for the trick or treating again this year to ensure social distancing.
Drivers please remember to bring your candy!! 
Nov 6 - Open Track Practice - 6-9pm
Nov 7 - 600cc Wingless 100 Lap Race-  Cassidy Painting - Battle at the Bullring - Details TBA

            The Official 2020 Battle at the Bullring Trophy 
---
October 14, 2020 BMMRC Club Meeting 

- 

Elections 

- 7pm @ Airport Speedway Track
Voting. Ballots will be distributed at the October general membership meeting to each individual upon verification of currently active membership. Offices may be voted on separately or combined. Where an individual has been nominated for 2 or more offices, the highest ranking office will be voted on and counted first. The candidate nominated for multiple offices will then have his/her name removed from or left on the ballot for the next position based on the count of the previous vote. The Nominating Committee will count the votes in the presence of the general membership. In the event that an office or offices must be voted on separately, the order shall be: President, Vice-President and any other elected office and then the Board of Directors.
Absentee ballots will be accepted from those who have stated a reasonable request for one, in writing, from the Club Secretary prior to the election meeting. Reasonable request may include serious illness, work schedule, death in family, travel schedule, etc. No absentee ballots may be requested by/for anyone at the October meeting.
Nominees are:
President:
(Vote for 1)
Andrew Capparell
Ron Ford
Vice President:
(Vote for 1)
Rob Miles
Jeff Tank
Board of Directors: (Vote for 3)
Andrew Capparell
Michael Mulherin
Jeff Tank
Tyler Tank
Lester Tyler
The form below is needed to be signed before entry to the Speedway!!!
Please download and print out before you arrive if you can otherwise -
Please bring your own ink pen for your own use!!! 

Please download and print out the Minor Release and Waiver front and back form before you arrive if you can -
other Please your own ink pen for your own use to sign!!

Memberships are being taken now if you haven't done so previously.  Just click on the MEMBERSHIP button
at the left and follow instruction to fill in online and print it our. You will, however, still need to sign the form .
If you are under the age of 18, you must send in a copy of your birth certificate of drivers license as proof of age.  This is a BMMRC 
requirement per the BMMRC By-Laws Racing Rules and Regulations.
Reminder to Individual Lifetime Members: If you are planning on being a driver, you must pay the driver upgrade fee of $10.00
Payable with annual dues.

  

This fee is for Club car registration and must be paid by each Club member registering a car.

 
All registered cars must have been inspected and competed or attempted to compete in at least three (3) point races during the registration year in order to retain its registered Club number for the following year.
Pit spots will be taken starting January 1st. A car owner/driver may prepay the yearly pit space fee in order to 
maintain the same pit space

 from year to year.

  

The assigned car must have been signed in to at least 50% 
of the scheduled previous year's races.  Questions or availability contact Barbara Sparks
Anyone with a push vehicle i.e. 4 wheeler, golf cart at the Speedway must pay a fee of $25.00 yearly.  A sticker will be placed on the push vehicle
as proof of being registered.  See Sandy at sign-in booth or any Safety inspector at the track to fill the form out and receive the sticker.
Must be at least 16 years old to drive them in the pits. Form can be download to bring to the track here
---

Rained Out
As of 1/7/20 Rained Out will charge for text messages sent. The Recipient may choose unlimited messaging via text or email. Receiving unlimited texts from unlimited RainedOut accounts costs $7.30 per year. There is no cost to the sender in this plan. Email is FREE to send and receive, Please go to Rained Out to choose how you want to be notified.
Otherwise still check our Website, Facebook or the track phone hotline for changes on race day!!
---
2020 Rule Change Highlights

Article III Section 2 Page 2

Individual Member. This membership category is for all active Club members and

Officials (flaggers, race director, scorers) other than drivers. All Individual ("I") Members

has voting privileges.

All Feature events will be lined up after the winner of the last heat event pulls pill for feature starting line-up, (pills 0,4,6,8) from Heat Race finishes
Section Four Item 2a Page 13
Scoring will be performed by a Chief Scorer and one (1) Assistant Scorer unless the Chief Scorer requires a different number of assistants during special events or computer issues to obtain accurate scoring.
Section Five item 15 Page 17
Delete Wording:
The Green Flag and Green Light will be shown when the pole car of the field accelerates between the orange cones mid-way between turn 3 and the exit of turn 4
When the Green Flag/Lights are displayed, cars may start racing regardless of their position in the line- up.
Section Eight Item 4 Page 23
Safety belts, lap, shoulder, and anti-submarine belts must be in good condition, with readable date, not older than 2 years, and securely attached to the vehicle.
Section Eleven Item 1a Page 30
The following are the approved engines; 1992 to 2007 Honda CR 250cc, 1999 to current year Yamaha YZ 250cc
---
This website and Airport Speedway Facebook page are the only official sites to be used for information purposes. Please also be aware that there are other Facebook groups/sites are using our name in any combination is unauthorized, because of this we take no responsibility nor are we associated with these unauthorized sites.
If you are identified making written comments detrimental to the Club or track on the internet, i.e. Social Media, you will be subject to disciplinary action.
---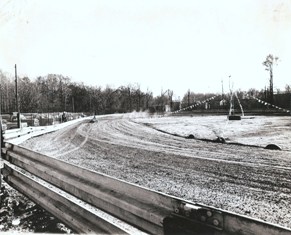 Remember When Slideshow
Remember When Part II Slideshow
Physical Address:
2412 Speedway Drive
New Castle, DE 19720
Mailing Address:
P.O. Box 10246
Wilmington, DE 19850
Track Hotline:
302-328-8302
Family Fun Atmosphere
No Alcoholic Beverages Permitted
No Pets Permitted
Race Night Fees
Grandstands:
Adults - $8
Seniors - $6
Military w/ID - $6
Children 6-12 yrs - $3
Car & Driver Entry
Member - $45
Visitor - $55
Pit Entry
Member - $15
Visitor - $20
Rentals per Night
Transponders - $20
Raceiver - - $10
Quick Links:
Admission Fees
Feature Pay Schedule
Rule Change Proposal PDF
Rule Change Proposal Fill In
Speedway Directions Mapquest
1099 Visiting Car Owner Form
1099 Visiting Driver Form
BMMRC Officers
Ron Ford - President
Bill Drill - Vice President
Barbara Sparks - Secretary
Sandy Stumpf-Rineer - Treasurer
Board of Directors
Matt Andrews
Ron Ford
Andrew Locuson
Chris Locuson
Sam Locuson III
Joe Smith
Dana Watkins
Track Photographer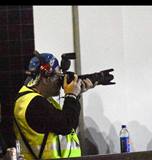 Jester Racing Photography