---
Jack "Pops" R. Conover Sr.
November 17, 1946 - February 26, 2021
Jack R. Conover, Sr. "POPS" On February 26., 2021 of Washington Twp. Age 74. Beloved husband of Cindy (nee Adkins) for 50 years. Devoted father of Suzanne Conover (Ed), Stephanie Dougherty (Randy), and Jack R. Conover, II Loving grandfather of Tiffany, Joshua, Jayson, Jonathan, Erin, and Allyson. Proud great-grandfather of Logan. Dear brother of Kenneth…Continue
Jack Conover Sr 1946-2021
We at Airport Speedway are deeply saddened to hear of the passing of Jack "Pops" Conover Sr. We are sending our sincerest condolences and know that the family will be in our thoughts and prayers. Jack has been a familiar face at Airport Speedway for a very long time and we will miss him greatly.
Work Party - Sunday 3/7 @ 10am
Reminder - We are racing for points this year!! There is plenty of work that still needs to done!
When work party's are scheduled - Only one person signing the sign-in sheet (driver or crew) will get the credit towards hours worked per day.
Requirement if you are running for points or just want to volunteer your time - Drivers, or an alternate, must perform work of at least ten (10) cumulative hours prior to the first scheduled season Point Race in order to be eligible for any awarded points. Work detail credit goes to the driver. The driver has the option of performing the work or paying a fee of $100 in lieu of work prior to the first scheduled season Point Race.
Special Events added to 2021 Race Schedule
We hope you are all hard at work getting your race cars ready for this season as we have BIG things planned.
6 weeks until our first practice & rookie school. You do not want to miss it as you're going to need your cars dialed in for opening night especially if you are running wingless 600s.
The 600 division will see their first of TWO Cassidy Painting Spotlight races on opening night Saturday April 10th. It will be a special 50 lap guaranteed $500 to win race ??
This year we will be running twin 15 lap features for the remaining four Cassidy Painting Spotlight Races.
Youngsters in the 125 class will run on Saturday May 15th. Followed by 270 open division on Saturday, June 5th.
Saturday, July 24th will be 250 Sportsman and on Saturday, August 14th 600s will run their second Spotlight race.
We want to thank Cassidy Painting for their support each and every race season. And we look forward to putting an extra twist on this season's Spotlight races.
T-Shirt Sponsorships
T-shirts were a big hit last year - the Racers Auxiliary is in the process of ordering new t-shirts. We are selling spots on the back of the shirts - Business spot is $100.00, also available is Team/individual spots - 2 lines $50.00 each. Anyone that would like to put their business or race team on the back of shirts download the form here

Our 2021 Race Schedule has been released; click here to download/print your copy
Our 2021 racing season will get underway with rookie school and practice starting March 20th with the first race on April 10th. We have 20 point races scheduled along with a few "open shows". We are excited to announce August 7th we will host our 2nd annual 270 Summer Showdown which was a huge hit last year and are planning to make it even better. With that being said the Mason Dixon Series will make their return to the bullring this weekend after five years.
We have Mini Late models again this year and our yearly Borthwick and Members Memorial races. Also, Airport Speedway has decided to extend their season with a few open shows into the month of October if the dates are not conflicting with nearby races.
We then close out the season with the highly anticipated 600 wingless 100 Lap Battle at the Bullring on November 7th. Our biggest race of the year. Which continues to get bigger and better year after year.
We are looking for anyone who would like to join the racers auxiliary. The racers auxiliary plans and hosts the extra events held throughout the season including the Halloween race, back to school night, etc. If you would like to join please comment below or send a message.
Also, if you or anyone you know would like to come on board to sponsor the 270 Summer Showdown, the Battle at the bullring, and/or any regular race nights; please send us a private message and we will get you sponsor forms.
2021 BMMRC By Laws Rules and Regulations is now available
For your copy to print - please click the Rulebook button to the left.
Rookie School 11am-11:30am
Sat 10 Point Race - Cassidy's Painting Spotlight 600cc Wingless - American Hero's 50 Laps
Wed 21 Open Practice 6-9pm
Article III Section 3 Page 3
Change wording to - fee of $100.00 
A maximum of (20) twenty cars will start the 600cc Feature event
Section 5 Rule Item 14 Page 17
All features re-starts after the first completed and recorded green flag lap, will be lined up by the flagman's signal, and will be double file
until 5 laps to go, once there is 5 laps to go, a passing cone will be used with single file line up.
Section Eleven Rule Item 1a. Page 30
1999 to current year, 

any other manufacturer of 250 2 stroke.  
Memberships will be taken starting January 2021.  Just click on the MEMBERSHIP button
at the left and follow instruction to fill in online and print it our. You will, however, still need to sign the form .
If you are under the age of 18, you must send in a copy of your birth certificate of drivers license as proof of age.  This is a BMMRC 
requirement per the BMMRC By-Laws Racing Rules and Regulations.
Reminder to Individual Lifetime Members: If you are planning on being a driver, you must pay the driver upgrade fee of $10.00
Payable with annual dues.

  

This fee is for Club car registration and must be paid by each Club member registering a car.

 
All registered cars must have been inspected and competed or attempted to compete in at least three (3) point races during the registration year in order to retain its registered Club number for the following year.
Pit spots will be taken starting January 1st. A car owner/driver may prepay the yearly pit space fee in order to 
maintain the same pit space

 from year to year.

  

The assigned car must have been signed in to at least 50% 
of the scheduled previous year's races.  Questions or availability contact Barbara Sparks
Anyone with a push vehicle i.e. 4 wheeler, golf cart at the Speedway must pay a fee of $25.00 yearly.  A sticker will be placed on the push vehicle
as proof of being registered.  See Sandy at sign-in booth or any Safety inspector at the track to fill the form out and receive the sticker.
Must be at least 16 years old to drive them in the pits. Form can be download to bring to the track here
---

Rained Out
As of 1/7/20 Rained Out will charge for text messages sent. The Recipient may choose unlimited messaging via text or email. Receiving unlimited texts from unlimited RainedOut accounts costs $7.30 per year. There is no cost to the sender in this plan. Email is FREE to send and receive, Please go to Rained Out to choose how you want to be notified.
Otherwise still check our Website, Facebook or the track phone hotline for changes on race day!!
---
This website and Airport Speedway Facebook page are the only official sites to be used for information purposes. Please also be aware that there are other Facebook groups/sites are using our name in any combination is unauthorized, because of this we take no responsibility nor are we associated with these unauthorized sites.
If you are identified making written comments detrimental to the Club or track on the internet, i.e. Social Media, you will be subject to disciplinary action.
---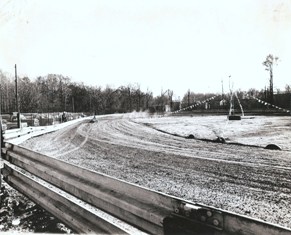 Remember When Slideshow
Remember When Part II Slideshow