---
This website and Airport Speedway Facebook page are the only official sites to be used for information purposes. Please also be aware that there are other Facebook groups/sites are using our name in any combination is unauthorized, because of this we take no responsibility nor are we associated with these unauthorized sites.
If you are identified making written comments detrimental to the Club or track on the internet, i.e. Social Media, you will be subject to disciplinary action.
---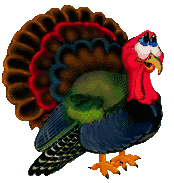 Happy Thanksgiving
---
2017 Banquet Awards
125cc Junior Class Top 4 (R-L) Champion - Devin Porch,
2nd Sarah Napora, 3rd Liam Mulherin, 4th Jonathan Dougherty
250 Sportsman Class Top 5 (L-R) Champion - Tyler Reinhardt
2nd Andrew Locuson, 3rd Ryan Heim, 4th Buddy Schweibinz, 5th Johnny Trendler
270 Open Class Top 5 (L-R) Champion - Tyler Reinhardt
2nd Chris Locuson, 3rd Brandon Shipley, 4th N/A Anthony Chvostal, 5th Rob Miles
600 Wingless Class Top 5 (L-R) Champion - Mark Landwher
2nd Gary Bozowski, 3rd Wayne Scott, 4th Chris Fenimore, 5th Tyler Tank
Rookie of the Year (L-R)
125cc Class - Sarah Napora, 250 - Jacob Byron
Most Improved Driver (L-R)
600cc - Chris Fenimore, 125cc Devin Porch
Volunteer Appreciation
Workers Appreciation
(Photos courtesy of Eric Storch Photography)
---
2018 Saturday Night Positions
Effective November 1, 2017 all positions are open for the 2018 Saturday Night Race Season. Typically the season starts in April and ends the last weekend in September with the exception of being closed on holiday weekends, Memorial Day, July 4th, and Labor Day.
Anyone interested in filling any position even if you worked in 2017, and would like to return, send your name and position you are applying for to Jeff Tank
4 Wheeler operators (must be 18 yrs)
Announcer
Back Gate
Exit Gate
Flagger
Assistant Flagger
Front Gate
Front Gate Security
Pit Stewart
Pit Shack
Race Director
Assistant Race Director
Scale House
Scorers
Tech & Safety Inspection
Track Prep
---
---
Membership Application Form
Memberships will be taken starting January 1st. Just click on the MEMBERSHIP button at the left and 
follow instructions. You will be able to fill out the form on your computer and print it out.
You will, however, still need to sign the form and send it to the Club P.O. Box along
Any membership renewal or fee not paid by April 15th will be charged an additional $5.00 late fee.
If you are under the age of 18, you must send in a copy of your birth certificate or 
driver's license as proof of age.

 This is a BMMRC requirement per the BMMRC By-Laws 

Racing Rules and Regulations.
Payable with annual dues.

  

This fee is for Club car registration and must be paid by each Club member registering a car.

 
All registered cars must have been inspected and competed or attempted to compete in at least three (3) point races during the registration year in order to retain its registered Club number for the following year.
All car number re-registrations must be completed before April 1st to assure retention 

of a previously registered 
Pit spots will be taken starting January 1st. A car owner/driver may prepay the yearly pit space fee in order to 
maintain the same pit space

 from year to year.

  

The assigned car must have been signed in to at least 50% 
of the scheduled

 previous year's races and have fee paid prior to April 1st
Visitors
If you are a visiting driver planning on racing at Airport Speedway this season, you must fill out the form for the 1099-Misc. These are for cars not registered with B.M.M.R.C. All Drivers use the Visiting Driver form, Drivers that have a ride with a Car Owner use 1099 Car Owner form ALSO. Please complete the on-line form and print it out, then take the form to the Sign-in booth the first time you plan on racing.
If you are under the age of 18, you must bring a copy of your birth certification or drivers license as proof of age. This is a BMMRC requirement per the BMMRC By-Laws Racing Rules and Regulations.
---
Drivers - Please remember to bring your charged Transponders & Raceivers (channel 898)
---
Rained Out
Airport Speedway uses RainedOut and delivers alerts when needed directly to your mobile phone as SMS text messages or email. If you would like to be notified by SMS or email on events or cancellations, click Rained Out and follow the instructions to sign up.
---
---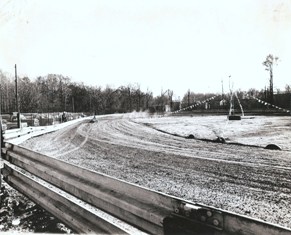 Remember When Slideshow
Remember When Part II Slideshow
Physical Address:
2412 Speedway Drive
New Castle, DE 19720
Mailing Address:
P.O. Box 10246
Wilmington, DE 19850
Track Hotline:
302-328-8302
Family Fun Atmosphere
No Alcoholic Beverages Permitted
No Pets Permitted
Grandstands:
Adults - $8
Seniors - $6
Active Military w/ID - $6
Children 6-12 yrs - $3
Quick Links:
Admission Fees
Feature Pay Schedule
Rule Change Proposal PDF
Rule Change Proposal Fill In
Speedway Directions Mapquest
1099 Visiting Car Owner Form
1099 Visiting Driver Form
BMMRC Officers
Jeff Tank - President
Ron Ford - Vice President
Debbie Locuson - Club Secretary
Barbara Sparks - BOD Secretary
Sandy Stumpf-Rineer - Treasurer
Board of Directors
Donald Bouchelle
Jack Conover
Andrew Locuson
Chris Locuson
Sam Locuson III
Robert Miles
Jeff Tank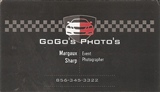 Photographer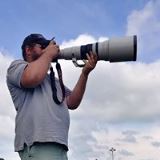 Eric Storch Photography