---
---
---
Sat 19 Point Race - Father's Day
Sat 26 Point Race - Mini Late Models Appearance
For Immediate Release From Safety Inspection Team - 

Driver's helmet rating has been changed and must be a SA 2015 or higher rating.
---
2021 BMMRC By Laws Rules and Regulations is now available
For your copy to print - please click the Rulebook button to the left.
Article III Section 3 Page 3
Change wording to - fee of $100.00 
A maximum of (20) twenty cars will start the 600cc Feature event
Section 5 Rule Item 14 Page 17
All features re-starts after the first completed and recorded green flag lap, will be lined up by the flagman's signal, and will be double file
until 5 laps to go, once there is 5 laps to go, a passing cone will be used with single file line up.
Section Eleven Rule Item 1a. Page 30
1999 to current year, 

any other manufacturer of 250 2 stroke.  
Memberships will be taken starting January 2021.  Just click on the MEMBERSHIP button
at the left and follow instruction to fill in online and print it our. You will, however, still need to sign the form .
If you are under the age of 18, you must send in a copy of your birth certificate of drivers license as proof of age.  This is a BMMRC 
requirement per the BMMRC By-Laws Racing Rules and Regulations.
Reminder to Individual Lifetime Members: If you are planning on being a driver, you must pay the driver upgrade fee of $10.00
Payable with annual dues.

  

This fee is for Club car registration and must be paid by each Club member registering a car.

 
All registered cars must have been inspected and competed or attempted to compete in at least three (3) point races during the registration year in order to retain its registered Club number for the following year.
Pit spots will be taken starting January 1st. A car owner/driver may prepay the yearly pit space fee in order to 
maintain the same pit space

 from year to year.

  

The assigned car must have been signed in to at least 50% 
of the scheduled previous year's races.  Questions or availability contact Barbara Sparks
Anyone with a push vehicle i.e. 4 wheeler, golf cart at the Speedway must pay a fee of $25.00 yearly.  A sticker will be placed on the push vehicle
as proof of being registered.  See Sandy at sign-in booth or any Safety inspector at the track to fill the form out and receive the sticker.
Must be at least 16 years old to drive them in the pits. Form can be download to bring to the track here
---

Rained Out
As of 1/7/20 Rained Out will charge for text messages sent. The Recipient may choose unlimited messaging via text or email. Receiving unlimited texts from unlimited RainedOut accounts costs $7.30 per year. There is no cost to the sender in this plan. Email is FREE to send and receive, Please go to Rained Out to choose how you want to be notified.
Otherwise still check our Website, Facebook or the track phone hotline for changes on race day!!
---
This website and Airport Speedway Facebook page are the only official sites to be used for information purposes. Please also be aware that there are other Facebook groups/sites are using our name in any combination is unauthorized, because of this we take no responsibility nor are we associated with these unauthorized sites.
If you are identified making written comments detrimental to the Club or track on the internet, i.e. Social Media, you will be subject to disciplinary action.
---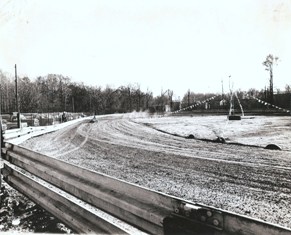 Remember When Slideshow
Remember When Part II Slideshow
Physical Address:
2412 Speedway Drive
New Castle, DE 19720
Mailing Address:
P.O. Box 10246
Wilmington, DE 19850
Track Hotline:
302-328-8302
Family Fun Atmosphere
No Alcoholic Beverages Permitted
No Pets Permitted
Rentals per Night
Transponders - $20
Raceiver - - $10
Quick Links:
Admission Fees
Feature Pay Schedule
Rule Change Proposal PDF
Rule Change Proposal Fill In
Speedway Directions Mapquest
1099 Visiting Car Owner Form
1099 Visiting Driver Form
BMMRC Officers
Andrew Capparell - President
Phillip Weir - Vice President
Barbara Sparks - Secretary
Sandy Stumpf-Rineer - Treasurer
Board of Directors
Matt Andrews
Andrew Capparell
Michael Mulherin
Joe Smith
Jeff Tank
Lester Tyler
Dana Watkins
Track Photographer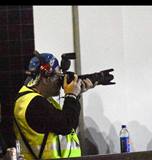 Jester Racing Photography