October 13th  Election Results
Vice President: Andrew Capparell
Less than one month away for the return of the 600cc Wingless 100 Lap Battle at the Bullring
We are pleased to announce 1313 Enterprises LLC as our headline sponsor for our 100 lap wingless 600 race.
We want to give a BIG THANK YOU to 1313 Enterprises LLC for sponsoring a few races this race season. 
Phil Weir is Vice President of BMMRC and has been doing our property maintenance this season.
Here are some details about our sponsor which can be found on their website or Facebook
Experienced Landscaper and Vinyl Decal Specialized in helping clients by providing the upkeep needed to their property, from grass cutting to 
power washing no job is too small. 
Their ultimate goal is to ensure that you are completely satisfied with the end result of your project.
November 5th Friday Night Showdown Hosted by AC Racing Products
Fees- $15 Pit Admission/ $30 Car & Driver
Front gate Admission - $5
Time Schedule *Times are subject to change*
Fastest car out of each group moves onto the Showdown (16cars)
All cars going to Showdown must scale upon leaving track (775)
Winner Locks into Saturdays 100 Lap revenge draw
Top 3 cars must weigh and go to bunker for tech upon leaving track
November 6th 1313 Enterprises LLC Battle at the Bullring 
Guaranteed $2,000 to win and $135 to take the green

Time Schedule *Times are subject to change* 
2pm - Drivers Meeting - Pill draw ends
3pm- Open Practice (2 rounds if time allows) 
4pm Single car time trials - 2 laps
*Time trial group to be decided by pill draw 
*All cars scale upon exiting track 
*Top 1- 3 (depending on how many heat races) cars go to revenge draw
5pm - Heat races - 12 laps - 4 or 5 heats (depending on car count) 
*Heat start positions to be determined by time trials 
*Top 3 scale upon exiting track 
*Top 3 from each heat lock into Main event - top 2 to revenge draw
Twin B Mains - 20 laps - top 2 to A Main 
*Top 3 scale upon exiting track 
*Rest of field to Non Qualifier
7:15 - Revenge Draw on front stretch 
7:30 - Non Qualifier Race - 20 laps - Winner locks into last starting position for Main event 
*Top 2 scale upon exiting track
8:15 - Drivers Introductions - on front stretch - Drivers enter from exit gate 
8:30 - Green flag drops on 100 Lap Battle at the Bullring!
*Fuel stop at lap 50-53 *8 minute break *2 crew members per car *Only basic tools that can be carried, can be brought on the speedway
*You may not unbolt anything from car (DQ) *Tire can be changed on blacktop if they are flattened during the race * 5 Dead on track will be a black flag
*Top 5 to scale upon exiting track *Top 3 to tech bunker after scale 
Additional Info: U6SA Engine rules will apply
Transponders and Raceivers are required (channel 000) we will be checking and using radios often!!!
Transponders and Raceivers are available at track for rental 
Clips are required on both sides of rear axle tube
Ignition switch and fuel valve must be marked with orange tape and labeled ON_OFF 
At least 8" number required on right sail panel
Grandstands: Adults - $12 Seniors - $10 Children (6-12) - $8 
Congratulations to the 2021 Class Champions
  
                        125cc Junior Class - Jaxon Purse                                                                                       250cc Sportsman Class - Chris Locuson
  
                                  270 Open Class - Andrew Locuson                                                                                  600cc Wingless Class - Wayne Scott
November 13, BMMRC Awards Banquet 
Hockessin Memorial Hall 1225 Old Lancaster Pike Hockessin DE 
6:00 PM - Doors Open & Appetizers
Tickets - per person - $40.00 - Deadline to purchase tickets is on November 6, 2021 at the Battle at the Bullring 
To purchase tickets or to reserve a table (must be at least 8 or 10 max) contact: Sandy Stumpf-Rineer (717) 786-3946
or mail request/check with a return self addressed stamped envelope to: Sandy Stumpf-Rineer 598 Cinder Rd. New Providence, PA
Chinese Auction - At the Awards Banquet there will be a Chinese Auction, Tickets will be on sale at the Banquet to be placed in containers of your choosing for chances to win items. 
Everyone is asked to bring an item to be placed on the Auction table. It does not have to be race related either. 
If you would like to give an item but will not be able to attend, feel free to bring it to a club meeting or give it someone that will attend. Thank you!! 
You must purchase a ticket and attend the banquet to receive any awards.
2021 Upcoming BMMRC Club Events
November 10, BMMRC Club Meeting
December 8, BMMRC Club Meeting
---
2021 T Shirts and Limited Hoodies are available for sale in the candy booth (located under front grandstands)
Shirt prices are as follows
Adult Only
S - XL - $15
2XL - 3XL - $18
Hoodies
L - XL - $35
Make sure you purchase yours when you visit on Saturdays.
We would like to thank all our shirt sponsors for sponsoring the back of the shirts!!
---
---
Push Vehicle Fee - All push vehicles must be registered and have a sticker!!
Anyone with a push vehicle i.e. 4 wheeler, golf cart at the Speedway must pay a fee of $25.00 yearly.  A sticker will be placed on the push vehicle
as proof of being registered.  See Sandy at sign-in booth to pay and receive the form for Safety inspection sticker at Rob Miles trailer. 
Must be at least 16 years old to drive them in the pits. 
Helmets 
For Immediate Release From Safety Inspection Team - 

Driver's helmet rating has been changed and must be a SA 2015 or higher rating.
---
Memberships will be taken starting January 2021.  Just click on the MEMBERSHIP button
at the left and follow instruction to fill in online and print it our. You will, however, still need to sign the form .
If you are under the age of 18, you must send in a copy of your birth certificate of drivers license as proof of age.  This is a BMMRC 
requirement per the BMMRC By-Laws Racing Rules and Regulations.
Reminder to Individual Lifetime Members: If you are planning on being a driver, you must pay the driver upgrade fee of $10.00
Payable with annual dues.

  

This fee is for Club car registration and must be paid by each Club member registering a car.

 
All registered cars must have been inspected and competed or attempted to compete in at least three (3) point races during the registration year in order to retain its registered Club number for the following year.
Pit spots will be taken starting January 1st. A car owner/driver may prepay the yearly pit space fee in order to 
maintain the same pit space

 from year to year.

  

The assigned car must have been signed in to at least 50% 
of the scheduled previous year's races.  Questions or availability contact Barbara Sparks
Anyone with a push vehicle i.e. 4 wheeler, golf cart at the Speedway must pay a fee of $25.00 yearly.  A sticker will be placed on the push vehicle
as proof of being registered.  See Sandy at sign-in booth or any Safety inspector at the track to fill the form out and receive the sticker.
Must be at least 16 years old to drive them in the pits. 
---

Rained Out
As of 1/7/20 Rained Out will charge for text messages sent. The Recipient may choose unlimited messaging via text or email. Receiving unlimited texts from unlimited RainedOut accounts costs $7.30 per year. There is no cost to the sender in this plan. Email is FREE to send and receive, Please go to Rained Out to choose how you want to be notified.
Otherwise still check our Website, Facebook or the track phone hotline for changes on race day!!
---
This website and Airport Speedway Facebook page are the only official sites to be used for information purposes. Please also be aware that there are other Facebook groups/sites are using our name in any combination is unauthorized, because of this we take no responsibility nor are we associated with these unauthorized sites.
If you are identified making written comments detrimental to the Club or track on the internet, i.e. Social Media, you will be subject to disciplinary action.
---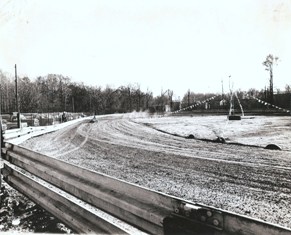 Remember When Slideshow
Remember When Part II Slideshow